PUBLICATION
Analog is alive
Publication about analog printing.
Learn more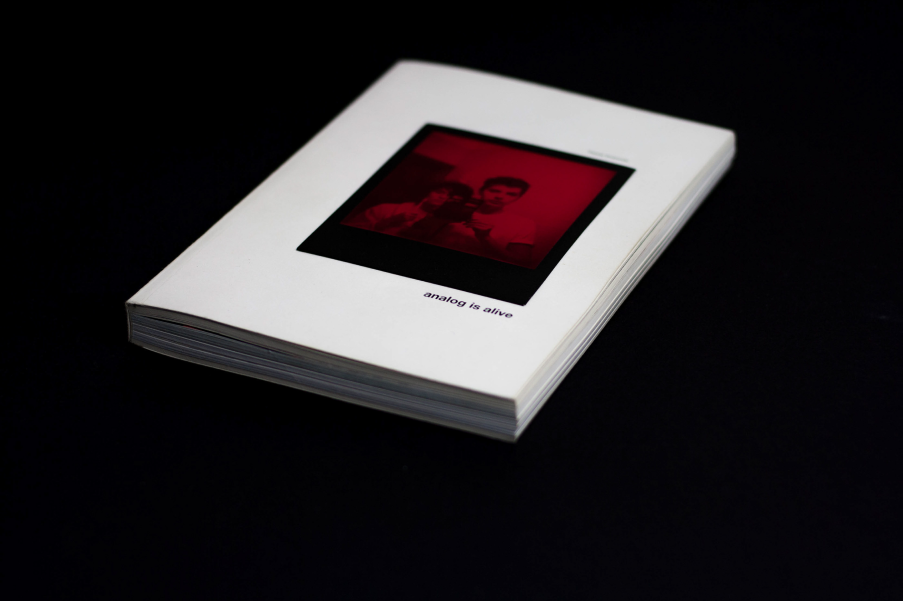 125 h
Of work on the project
120 photos
Analog photography
234 pages
pages of know-how
About the project
Analog is alive is a manual published in order to explain the process of developing photographic films. It contains the description of each process for color or black and white photography. The book is enriched with illustrations showing the materials needed.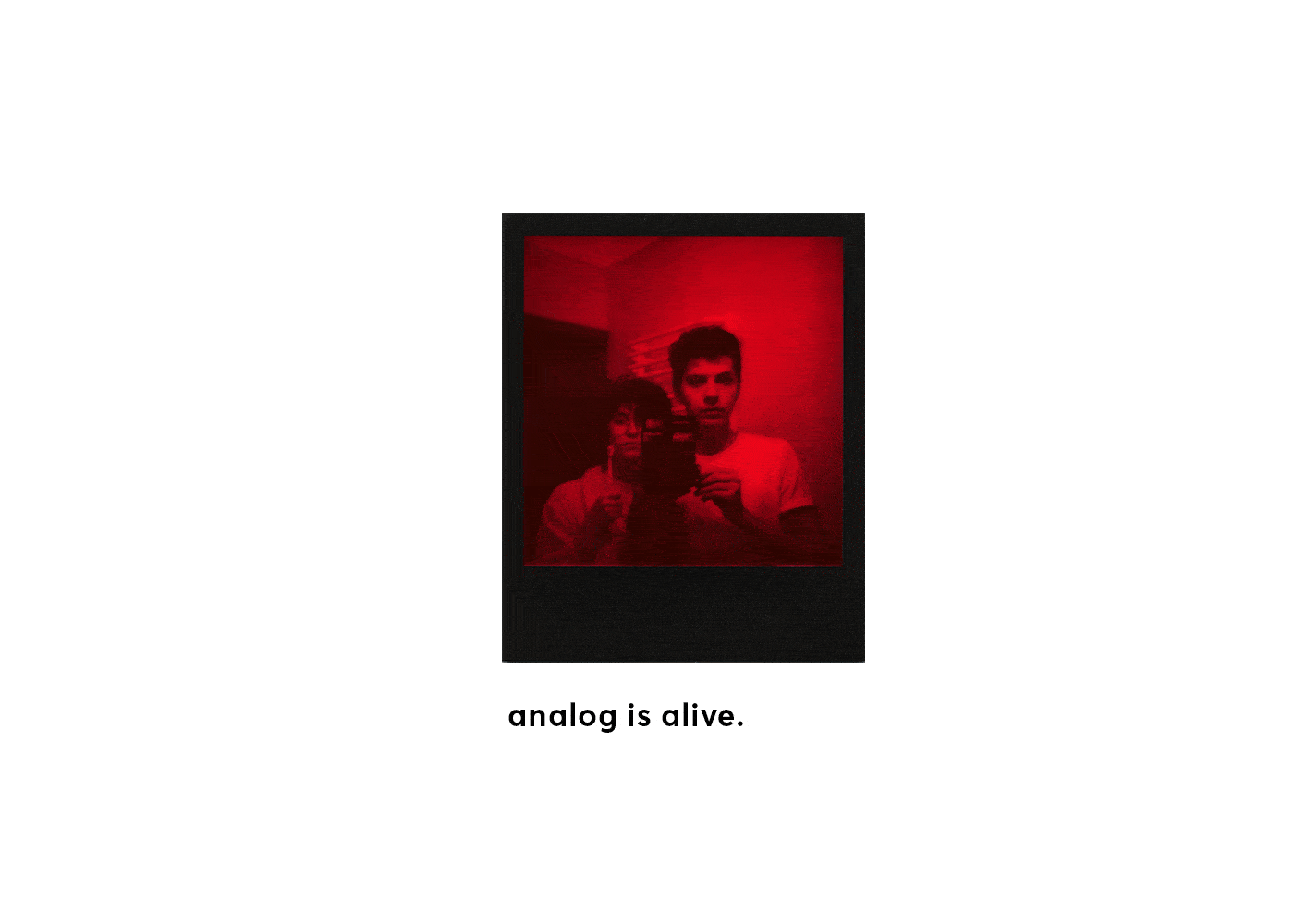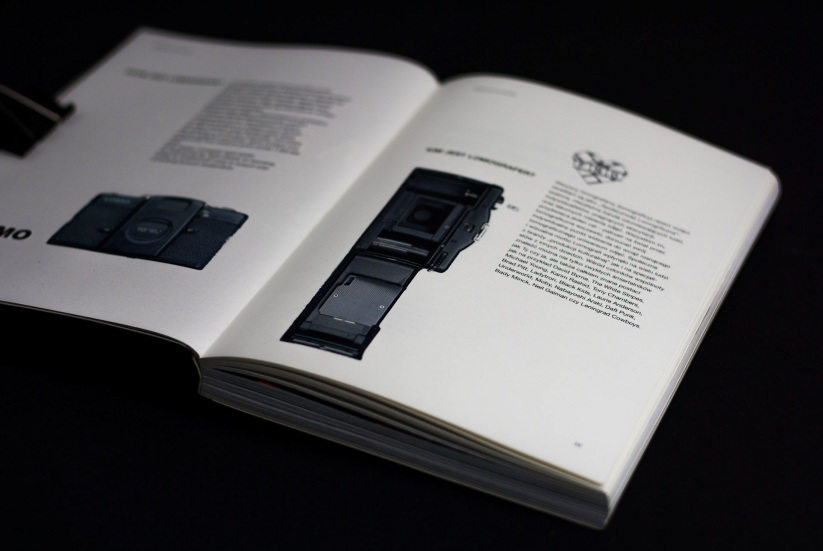 Challenge
The main challenge was to present complicated chemical processes used for developing analog photos in an easy way.
Analog is Alive is a manual that shows how to develop color and black&white photographic films in very easy way. You can find there useful instructions describing some of the processes to develop negatives step by step.
One of the biggest advantages is its simple description of each activity, which allows independent connections to all – no matter in whose hands will go. It also contains information about the connection, analogue photography, film and lomography.
Details
The book's format is A5 (148x210mm) and it has 222 pages of practical knowledge. Its small size permits us to use it while working step by step on the process and as an album. A minimalistic cover was printed on the paper Munken Pure 300g/ m2. Each of the publications contains different unique Polaroid pictures.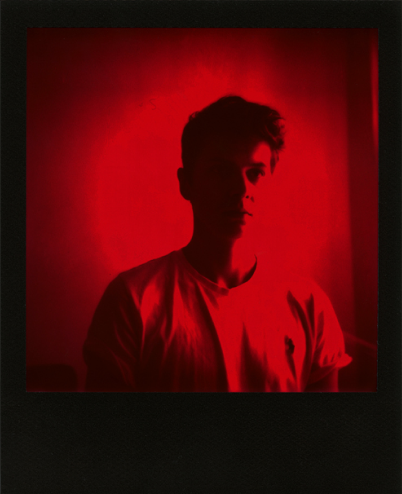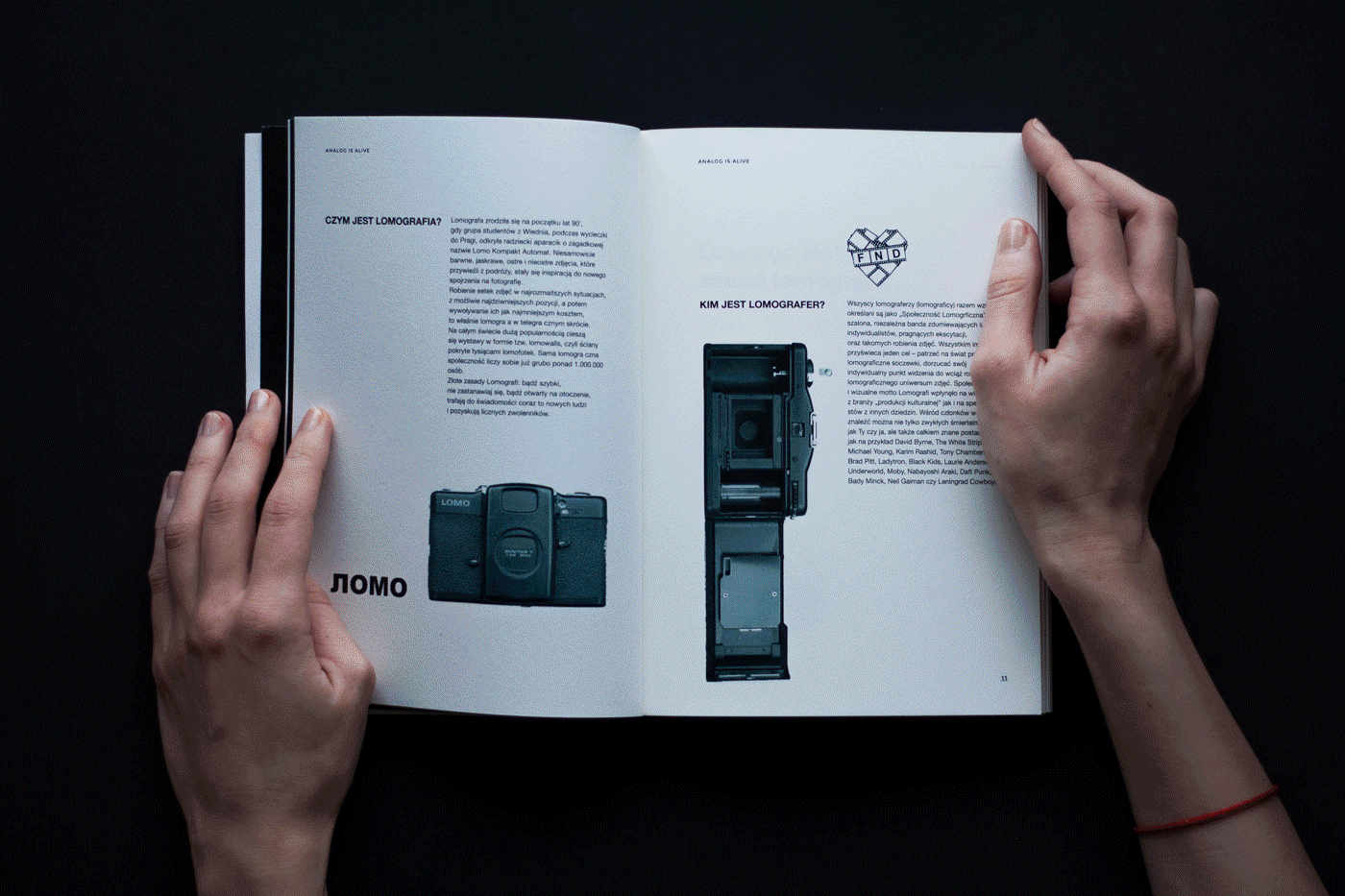 Rezultat
The book was printed and published in a limited edition of 10 copies. Every copy has got a unique cover with a Polaroid picture.
The photo was taken from a photosensitive film of Polaroid 600 Sun DuoChrome.
Let's see the presentation on behance